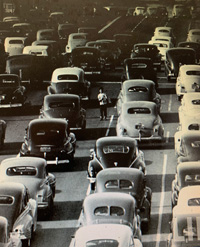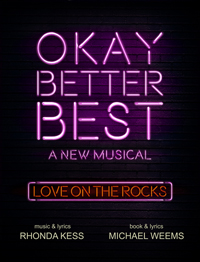 Conductor/pianist Rhonda started her musical career in Los Angeles with her contemporary music theater company The New Music Settings Ensemble. Recognized for their prestigious premiere programming of contemporary opera and music theater works the ensemble received grant awards from the NEA, the California Arts Council, and the Cultural Affairs Department City of Los Angeles. The Ensemble, led by Ms Kess presented performances at the Bing Theater at LACMA, the Schoenberg Center at UCLA, the Schoenberg Institute at USC, Levitt Pavillion and Mount St Mary's.

Before composing and performing her own scores Rhonda Kess conducted repertoire by everyone else, from Bach to living contemporary composers, including John Adams and Philip Glass. Rhonda was the first woman to guest conduct a number of major ensembles, including the London Sinfonietta in Queen Elizabeth Hall, the Saint Paul Chamber Orchestra in Ordway Hall, and members of the Brooklyn Philharmonic in Merkin Hall in NY. She was also the first woman to conduct in Mexico City, leading the National Symphony Orchestra of Mexico during the Prokofiev Centenial. While living in London and teaching opera and musical theater at Trinity College of Music Rhonda guest conducted the Royal Philharmonic Orchestra and the English Chamber Orchestra, on both occasions conducting British premieres of musicals by Kurt Weill, including her own concert arrangement of 'Knickerbocker Holiday.' The all-Kurt Weill evening with the Royal Philharmonic included the concert arrangement Rhonda collaborated with Tony Kushner of Weill's anti-war musical from 1936, 'Johnny Johnson', which was first performed at Merkin Hall with the Brooklyn Philharmonic , Marni Nixon, and members of the Western Wind ensemble.

After London, returning to live in the States, Rhonda began to compose and collaborated with writer Michael Weems. Their musical 'OkayBetterBest', directed by Tony-nominee Hunter Foster was presented at the Ars Nova Loft in NY and Feinstein's 54 Below, the latter production featuring Tony winner Ali Stoker. On the West Coast 'OkayBetterBest' has been produced by the Theater Department at Fullerton College.

Rhonda received her music and theater degrees from CalArts, USC School of Music, and the Mozarteum in Salzburg. She currently resides in LA.